The GermAway UV Raider in-room air sanitizer brings 35 watts of UV-C 254nm irradiation and an ultra-quiet 300 cm fan together with a true HEPA MERV 8 pre-filter to eliminate bacteria, odors, VOCs, and other harmful microbial contaminants from rooms of all sizes.
High quality powder coated finish and industrial construction guarantees durability for years to come. The activated carbon filter targets harmful VOCs found in paint, cleaning supplies, and other chemicals present in homes and businesses. This incredible device produces zero Ozone and can filter enough air to cover up to 1125 square feet of rooms.
Our UV Articles

The Health Benefits of Crystalusion Liquid Glass
Crystalusion Liquid Glass coats mobile devices in a nano-liquid that provides both EMF and antimicrobial protection. Learn about how Crystalusion can keep device users safe.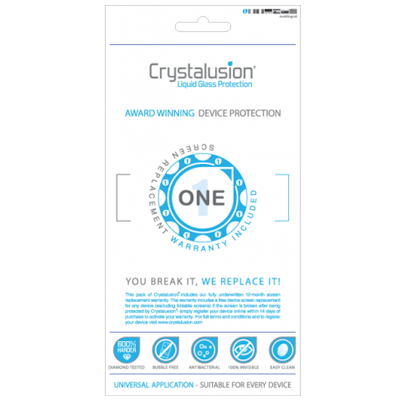 A Deep Dive into Crystalusion Liquid Glass
As nano-technology becomes a staple in the manufacturing of numerous products, we will look at Crystalusion Liquid Glass as a prophet of better tech to come.