Written by: Alice Palmer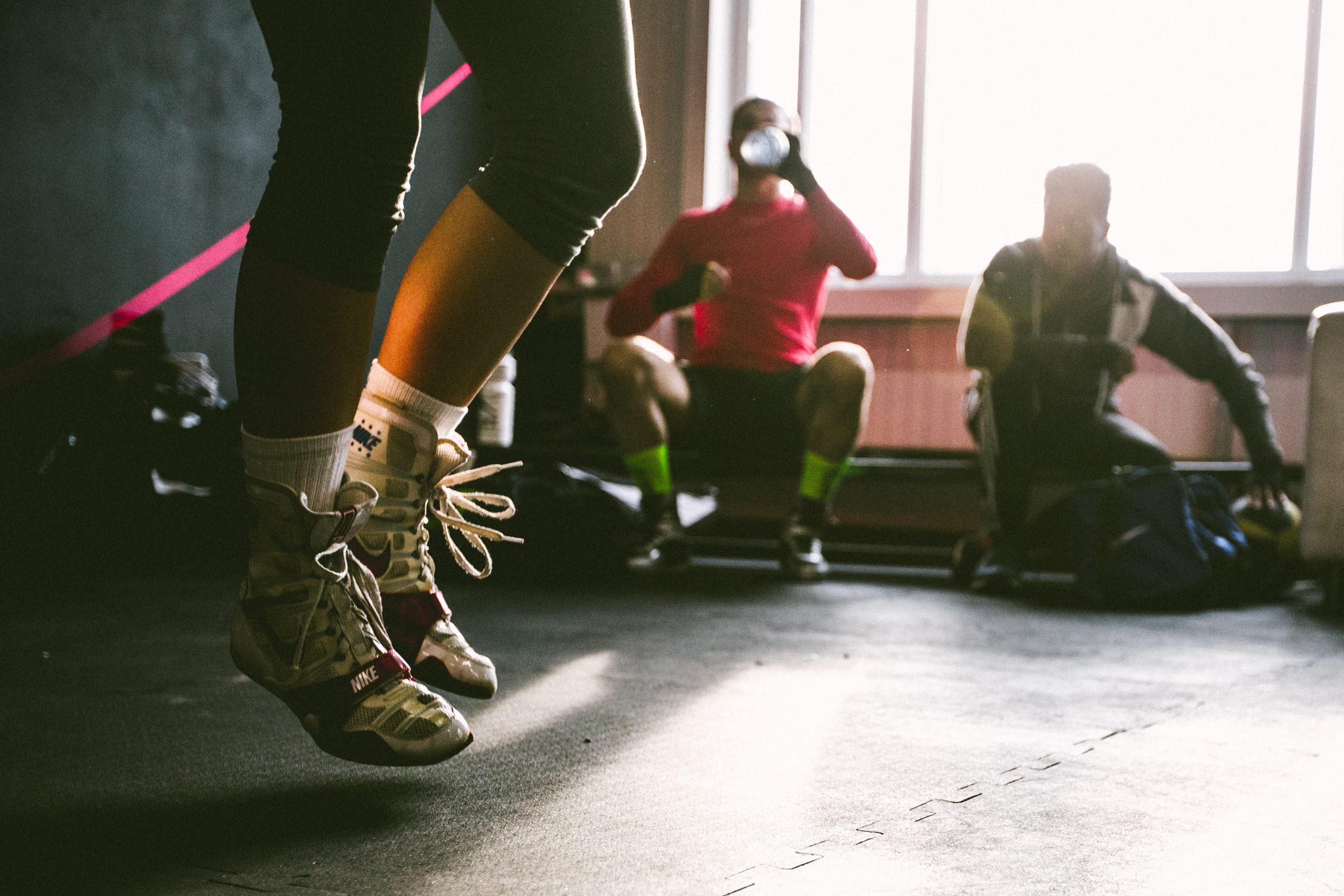 When you think about athletic activities, the top risks that come to mind are musculoskeletal injuries. Although, athletes, students, and staff are also at high risk of acquiring infections in training rooms. These enclosed spaces are conducive to viral and bacterial growth because athletes are in close contact with each other — often in conditions that are far from ideal.
A study tested two high school and two collegiate athletic training rooms and found that there were significant amounts of bacterial load inside. There were also high rates of multidrug-resistant organisms like the methicillin-resistant staphylococcus aureus (MRSA) and the vancomycin-resistant enterococcus (VRE). In fact, 24% of all the surfaces swabbed during the study contained these organisms; and 25% of surfaces carried the influenza virus. These infectious organisms are health hazards, MRSA infections are infamous for requiring hospitalization and intravenous antibiotic treatments. What's more, student-athletes may become spreaders of these viruses throughout the school. However, the same study also curbed the viral load in athletic training rooms down to 0% through awareness drives and disinfection methods. Take a cue from those researchers and tackle infection control in your athletic training rooms through the following measures:
Have a proactive infection control awareness drive
Infectious disease specialist at the Wayne State University's medical program, Teena Chopra, says that the biggest impact on infection control will come from prevention. The student-athletes must first understand the risks of infection, after which they're motivated to adopt behavioral changes.
Chopra says hand hygiene is the cornerstone of infection mitigation. Moreover, as we discussed in a previous post, there should be an increase in awareness about cross-contamination — from viruses on devices such as phones.
Student-athletes must also be careful not to touch the T-zone with dirty hands; this is where dirty hands can make contact with the eyes, nose, and mouth. Chopra urges those who are in charge of spaces like universities, athletic facilities, and training rooms to implement programs for antimicrobial stewardship.
Get help from an infection control nurse
Infections are medical health threats, that much is clear. Bringing in professionals like nurses would not only help control the infection, but would also greatly promote student-athletes' overall health. As the pandemic revealed nurses' important role in infection control, it also exacerbated the nursing shortage. This pushed the healthcare community to adapt quickly to continue producing more nurses.
One of the key strategies is online learning. Today, nurses can take online RN to BSN programs to advance their practice and become certified in infection control. As these programs are taught purely online, it's an ideal arrangement for practicing nurses. Online BSN curriculums are also accredited by the Commission on Collegiate Nursing Education ensuring that they're on par with traditional degrees. Infection control nurses are taught the best practices for halting the spread of viruses and bacteria— this on top of delivering care to people who've contracted diseases. These specialized nurses can even work with you to create awareness drives and establish the proper protocols.
Hire professionals for thorough disinfection
While regular cleaning is encouraged, it may not be enough for athletic training rooms. It's best to commission professionals to ensure that the job is done well in these demanding spaces. Plus, your facility may have specific concerns that you may not be aware of.
Enlist the help of professional disinfecting teams from Safety Net to get the best combination of infection control solutions and disinfection services. We offer custom disinfection services tailor-fit to your needs, making infection control more cost-effective. We have an impressive range of EPA-approved and registered devices that can aid in disinfection and long-term protection. Getting your athletic training rooms disinfected by Safety Net is a great springboard towards eliminating infectious viruses altogether. You can also strengthen your infection control efforts with our offerings of the newest technologies, including air purification systems, UV Boxes, and mPulse hand sanitizers.
Infection control in athletic training rooms isn't a one-time deal, it needs consistent effort and continuous awareness.
About the Author
Alice Palmer is a guest writer for The Safety Blog.