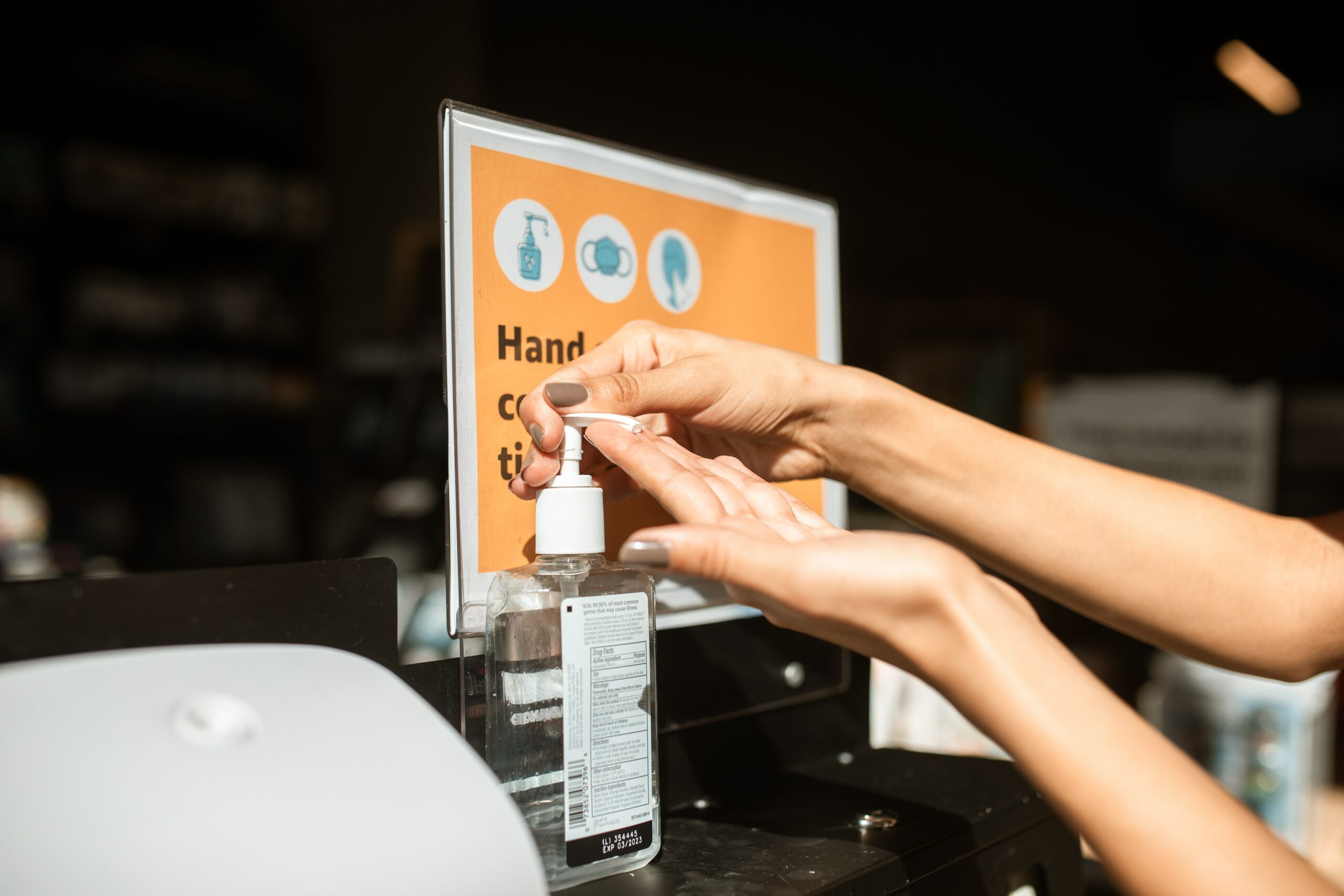 ---
**Article Update: Since January 1, 2022 the FDA has removed their Temporary Policy for Manufacture of Alcohol for Incorporation into Alcohol-Based Hand Sanitizer Products During the Public Health Emergency(COVID-19) from their website. There are still plenty of dangerous sanitizers out there and limited ability from the FDA to fully crack down on this particular issue. So, read labels and try to wash your hands with soap & water more frequently in order to reduce the amount of sanitizer you put on your hands.**
Cross-contamination is a nuisance. Staying on top of hand cleanliness requires excellent timing and consistent methodology. More importantly, it requires a solid hand sanitizer rooted in scientific evidence to provide residual coverage. Unlike the alcohol-ridden, low-efficacy, brewery-made sanitizers of the post-pandemic world, Safety Net has a one-stop solution for all your hand sanitizing needs.
If you worked on the frontlines during the pandemic, no matter which industry you were in, you were exposed to a myriad of sanitizers. Bottles of all shapes and sizes loaded with varying percentages of alcohol were deployed to businesses around the globe without a second thought. Accompanying these bottles is a recommended regiment of how often to sanitizer our hands, which is unrealistic considering what we are putting on our hands.
Opening the Playing Field
The FDA has a rigorous approval process for sanitizers that was set aside during the pandemic. Hand sanitizer prepared according to these base-level guidelines contains 60% ethanol, 40% glycerol, and is spiked with different concentration of methanol and 1-propanol between 1-10%. During the pandemic, the FDA released a Temporary Policy for Manufacture of Alcohol for Incorporation into Alcohol-Based Hand Sanitizer Products During the Public Health Emergency(COVID-19). This policy allowed companies, who were initially not registered, to register with the FDA to begin producing alcohol-based sanitizers to meet demand.
In the document, it says: "Because of the public health emergency posed by COVID-19, the FDA does not intend to take action against alcohol production firms that manufacture alcohol(i.e., ethanol or ethyl alcohol) for use as the active pharmaceutical ingredient (API) in alcohol-based hand sanitizers for consumer use and for use as health care personnel hand rubs for the duration of the public health emergency declared by the Secretary of HHS on January 31, 202, provided the following circumstances are present:
To meet component quality requirements for hand sanitizer production, the alcohol manufactured as an API is not less than 94.9% ethanol by volume.
Any water used to adjust the finished ethanol content in the alcohol API is sterile (e.g., by boiling, distillation, or other processes that result in water that meets the specifications for Purified Water USP). water is used as quickly as possible after it is rendered sterile or purified."
The critical word to note here is the line that states, "The FDA does not intend to take action…"
The temporary policy opened the playing field a staggering amount. According to an article on NPR states, "ExxonMobil's shift to sanitizer comes as oil companies are squeezed by plummeting demand, a global oil glut and rock-bottom crude prices. Liquor companies made a similar pivot more than a month after shortages of hand sanitizer were first apparent. Bacardi shifted production at its rum distillery in Puerto Rico to make hand sanitizer; Anheuser Busch InBev repurposed its process for making non-alcoholic beer to create sanitizer to give away; and small craft distilleries around the country figured out how to make and package hand sanitizer, often donating it to their local communities."
Hockey player Maxime Legace once said, "if it's only about money, we are hopeless. If it's about people, we are hopeful." Many companies that had no business being in the hand sanitizer space decided to chase the money, albeit for a noble cause. It primarily served their pockets in the absence of customers and kept the lights on, which we absolutely cannot blame them for because we all were struggling to make ends meet during lockdowns while attempting to fill the supply chain for healthcare workers. However, this open border approach to hand sanitizer production has led to unintended consequences that we are only just beginning to discern.
Toxic to the Touch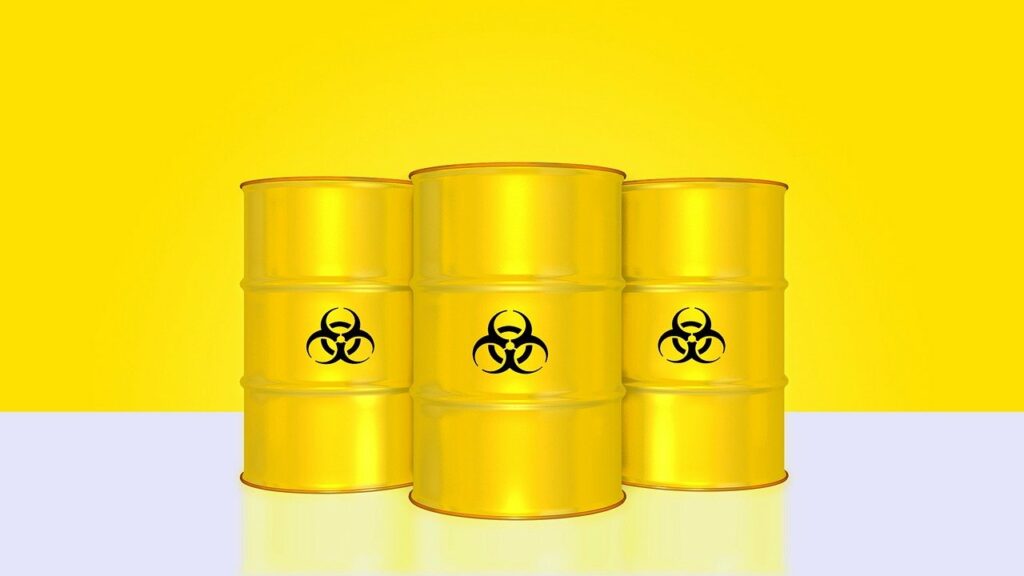 Methanol, also known as methyl alcohol, is the simplest organic compound within the group alcohols. While there are many positive applications for methanol, if not utilized correctly can lead to serious health issues. Methanol toxicity is poisoning from methanol through ingestion. Some of the symptoms are poor coordination, decreased levels of consciousness, abdominal pain, vomiting, and nausea. Some of the long-term effects of methanol toxicity include blindness, kidney failure, and even death.
Alcohol-based hand sanitizers proliferated into the public sector throughout the pandemic with inadequate and toxic formulae, improper labeling, and occasionally weak solutions (low efficacy is another problem we'll address later). A small study in the Clinical Toxicity Journal notes that the Arizona Poison and Drug Information Center has "seen an increase of 124% in exposures to hand sanitizer. Of these cases, 28% involved methanol-contaminated hand sanitizer. Five of these patients died from methanol poisoning." The study concludes that "exposure to these products which failed to meet regulatory standards, led to increased harm and death."
Parallel to what was happening in Arizona was happening in Canada as well. Health Canada began issuing sanitizer recalls in mid-2020 for various reasons. Including contamination – contains unacceptable ingredients, unauthorized use of Technical Grade Ethanol – includes missing risk statements, unauthorized products or products containing active ingredients at concentrations lower than the amount required to be effective – ethanol content is less than needed, and faulty packaging or labeling – missing risk statements and wrong directions for use with children.
The FDA issued a recall on several hand sanitizers in the US even more recently due to concerns of carcinogens being in the formula. Forbes states, "So what were these impurities? Well, back on March 24, Valisure, a company that tests and checks the composition of different health-related products, announced that they had found benzene in samples from 44 hand sanitizer products. Some of these products were apparently from ArtNaturals. At the time, Valisure had also released a copy of a letter addressed to the FDA that requested 'a recall of identified batches of hand sanitizer products on the basis that, due to contamination with a known human carcinogen and other restricted contaminants, these products are adulterated under Section 501 of the FDCA (21 USC & 351) and misbranded under Section 502 of the FDCA (21 USC & 352).' The letter request that the FDA conduct further examinations and investigations of the products as well."
These toxic sanitizers are a by-product of a populous in a state of panic. Now that the dust has settled and we can observe the havoc wrecked by "emergency use authorization" protocols, it's time to put down these poor and dangerous sanitizers and utilize solutions that were around pre-pandemic. Sanitizer that was designed with the healthcare workers' hands in mind and the underlying threat of antimicrobial resistance at the forefront of defense strategy.
Bye Bye Benzene and Alcohol
If we were to tell you that you'd be sanitizing your hands with cancer-producing chemicals during a pandemic, you'd think we were crazy. However, that's precisely what happened. We took a gunshot wound and placed a Band-Aid over it during COVID, but as it happens, we set a cancerous Band-Aid on the injury.
If you recall our article, A Modern-Era Antimicrobial, you'll remember the residual power of Penetrexx in addition to it's revolutionary approach at killing pathogens and bacteria. mPulse hand sanitizer is a one-of-a-kind hand sanitizing solution. Formulated by leading doctors and scientists with extensive testing completed at significant universities and microbiological laboratories, mPulse achieves more than your distillery-made sanitizer. mPulse is produced by the same company that makes the amazingly durable Penetrexx, so it harbors much of the same science and residual protection properties.
The best part about this sanitizer is the fact that it is alcohol-free! It won't damage the skin on your hands, and it has a luxurious feel when dispensed. Let's deep dive into this great sanitizer, and you'll see why there is no comparison between alcohol-based sanitizers and mPulse.
Luxury You Can Feel
Wouldn't it be great if there was a hand sanitizer out there that was alcohol-free, moisturizing to the skin, hypoallergenic, and afforded residual protection, so you don't need to sanitize as often? Oh wait, there is!
mPulse is a revolutionary formula with advanced antimicrobial technology proven to extend germ-fighting protection between hand washings. This means that at the start of your shift, you can use mPulse once, which gives you up to 4 hours of protection. The fact that it doesn't come off between hand washings allows you to sanitize less and improve the effectiveness of your hand washing protocols.
The efficacy of mPulse is what separates it from the competition. You'll kill 99.99% of germs on contact with this sanitizer, without alcohol as the API. Independent laboratory studies have shown that the active ingredient in mPulse, an antimicrobial molecule developed and patented in the 1970's by Dow Corning, to kill MRSA, Staph, VRE, CRE, C. difficile (vegetative state), E. coli, Salmonella, Streptococcus, and many more viruses and bacteria.
This patented molecule (fig. 1) is formulated first with a Silane Base which allows the molecule to bond with a target substrate. Next a Propyl group is added to connect the Silane to a positively charged Nitrogen atom. The molecule is topped with a chain of 18 carbons surrounded by a field of protons which acts to pierce the microbe and begin it's destruction. This formulation allows for the active molecule to remain in suspension for greater time frames and delivering even dispersion upon application.


mPulse is the polar opposite of alcohol-based sanitizers in every way possible. In addition to efficacy, mPulse is excellent for all public spaces and food handling. mPulse will protect against dirt, oil, and grease build-up on the hands. You can sanitize right before you serve since the sanitizer is food safe in addition to keeping grease and oil off of your paws. With this drastic reduction in the use of sanitizer, your skin will crack less and won't strip the natural oils away. Refer to the competition sheet in figure 2 to see a visual breakdown of where mPulse excels.

Alcohol-based hand sanitizers are flammable, whereas mPulse utilizes a non-flammable formula making it safe for schools, daycares, nursing homes, hospitals, food service industries, health clubs, athletic facilities, transportation/travel industries, and homes. Alcohol-based sanitizers are banned from most of these facilities due to flammability. However, you'll see that these facilities still harbor flammable sanitizers either unknowingly or without care.
The length of effectiveness is singlehandedly the most critical piece of information to understand. mPulse is going to protect you for greater than 4 hours when used multiple times per day. mPulse contrasts with alcohol-based sanitizers that only afford protection between 10 seconds at the low end spectrum and 15 minutes on the high-end range. So, mPulse is clearly in a class of its own.
Reduce the Bio-Load on High-Touch Points
The most intelligent and straightforward application of mPulse is to have it dispensed at the front door and available to anyone who walks into your environment as part of your "front door policy." Those who enter your domain will be encouraged to use mPulse because of its luxurious feel on the hands. We know that hands are a prime source for cross-contamination, and simply using mPulse as you walk in the front door will automatically help reduce the bio-load on everything touched after that point. Your employees will be happier not having to destroy their skin with inconsistent and stinky sanitizers riddled with alcohol while also reducing the overall number of times they need to apply sanitizer.
An innovative solution is a simple solution and one that does not compound or create more problems. mPulse is revolutionary because it changes the game with what we can imagine hand sanitizers being composed of and how they're deployed into the field.
In principle, we want to sanitize less while regularly washing our hands iwth soap and water. No more cracks on the knuckles stinging under the hot water and soap, no more using carcinogens to protect oneself, and no weak efficacy! mPulse makes hand washing enjoyable again while giving you necessary protection without a catch (like cancer).
Contact Safety Net for more information and price quotes on mPulse. Let's make hand sanitizing smart and mPulsive.
---
About the Author
Robert Hasselfeld is SEO manager and an account manager for Safety Net.